the fahrradkeller
the fahrradkeller is a little private place below the surface of the town.
every once in a while there is a gab session of one or more great artist(s) and a small - but devoted - audience.
this is a very intimate and special possibility to experience and discover artists and their art.
#######
as i said, these are private events, so entrance is by invitation only!
there will be no open public announcement to these shows and you can't pay your way in.
if you want to know more, let me know.
click to contact me:

NOW: IT'S SUMMER BREAK
enjoy your holidays !!!!!
have fun !
see you later !
upcoming shows :
confirmed so far (more to come)
2016-09-25 Eric Taylor (Texas) & Mathias Schneider
2016-10-01 Jess Klein & Mike June (USA)
2016-10-16 Water And Sand (USA) * date changed from the 15th *
Kim Taylor:

Vocals, Acoustic Guitar, Keyboard
Todd Thibaud:

Vocals, Acoustic Guitar, Occasional Electric Guitar, Harmonica
Thomas Juliano:

Electric Guitar, Lap Steel Guitar
Sean Staples:

Bass, Mandolin, Guitar
2016-10-18 Jaimi Faulkner Band
& Guests: Belle Roscoe
2016-11-05 Amanda Rheaume & The Great Unknown (CAN)
2016-11-14 THE US-RAILS
LIVE IN BERLIN
(more Infos soon)
2017-01-08 Sofia Tavlik
2017-04-02 Michael Mc Dermott (USA)
2017-05-07 The Fugitives (CAN)
(more to come soon)
last shows:
2016-06-29 Stacie Collins Band (Nashville)
2016-05-28 The HUSSY HICKS BAND
2
016-05-21 Terry Lee Hale Duo
(w/ Antonio Gramentieri - guitar)
(with
BRANDNEW CD "Bound, Chained, Fettered"
)

2016-05-08 Sarah MacDougall Band (CAN)
2016-03-12 Annabelle Chvostek Trio (CAN)
LEIDER WURDE DIE GESAMTE EUROPA-TOUR ABGESAGT !!!!
2016-03-04 Joseph Parsons (SOLO)
(with
BRANDNEW CD
- also my little birtday party)
2016-02-13 Dirk Darmstaedter (GER)
2015-12-06

Ben Arnold - Scott Bricklin Duo

(USA/France)
2015-11-29 The FUGITIVES (CAN)
2015-11-15 DOWNPILOT (USA)
(with brand-new Album "Radio Ghost)
2015-09-20 Ross Bellenoit (USA)
2015-09-04 Mike June & Jess Klein (USA)
2015-06-21 Tony Furtado (USA)
2015-06-06 Annabelle Chvostek Trio (CAN)
(with then brand new CD "Be The Media")
2015-05-22 Chris Burroughs (USA)
2015-04-25 The HUSSY HICKS (AUS)
2015-03-14 Sarah McQuaid (UK)
2015-03-04 Doghouse Roses (Scotland)
>>>> my little birthday party <<<<<
2015-02-22 Caroline Aiken (USA)

2014-12-06

Bet Williams - John Hodian - Jack Hodian "Family Circus
"
2014-10-02
Joseph Parsons - Todd Thibaud Duo (
with brand-new CD "EDEN" !)
2014-09-12 The HUSSY HICKS

(AU)
2014-09-12 Genevieve Chadwick (AU)
2014-06-08
Tom Gillam - David Spencer Duo
2014-05-25 THE FUGITIVES (CAN)
2014-05-03_Annabell Chvostek Ensemble

(CAN)
ein paar mp3s vom Abend <click HIER>
2014-04-03
Malcolm Holcombe
&
Ed Snodderly

(USA)
2014-03-21 Sarah McQuaid (GB)
2014-03-15 Michael J. Sheehy & Miraculous Mule (UK)



2014-03-04 The Joseph Parsons Band (USA/GER)
(this was my fucking little birthday party)

2014-02-16 Matt Charles (AU)


2013-12-08 KC McKanzie & Budi (UK/GER

)
2013-11-14 Todd Thibaud & Sean Staples (

USA)
2 songs as free downloads
(right click & save to)
Evermore
Johannas Dream
2013-11-09 Paul Sprawl

(USA)
2013-10-11 Troubadours of Divine Bliss (USA)


2013-10-01 Swimming with Sharks
an evening with australian music
2013-09-20 THE HUSSY HICKS (AU)
a download of the complete show is available - let me know
2013-09-20 Felicity Burdett (w/ Max Parker) (AU)

a download of the complete show is available - let me know
2013-08-25 Oh My Darling (CAN)

2013-06-15 PRITA GREALY (AU)
2013-05-30 Sarah Mac Dougall & Band (CAN)
HERE
3
songs from this night as a free download
2013-05-22 THE US-RAILS (USA)
1 song from this night as a free download (right click & save to)
Shine A Light
2013-05-21 THE US-RAILS (USA)
1 song from this night for free download (right click & save to)
Brown me in the sun
2013-05-05 * The Todd Thibaud Band (USA)
1 song from this night for free download (right click & save to)
Simple Man
2013-04-15 * The Jaimi Faulkner Band (AU/NL)
2 songs from this night for free download (right click & save to)
reference tone
in the mornings lights
2013-04-04 * Elisabeth Lee & Her Cozmic Mojo Band (USA)
2013-03-11 * EPIPHANY PROJECT (USA/GER)
(Bet Williams - John Hodian - Mal Stein)

2013-03-03 * Birthday Bash *
Bet Williams - Terry Lee Hale - Joseph Parsons
Todd Thibaud - Jaimi Faulkner - Prita
2013-01-11 James Harries (UK)
2012-12-14 * The Joseph Parsons & Ross Bellenoit Duo (USA/GER)

2012-11-23 * The HUSSY HICKS (AU)
2012-11-04_Tom Gillam Band

(TEXAS)



2012-10-13 Doghouse Roses
(Scotland)
2012-09-05 Kristy Lee & "The Mothers of Hans Orchestra" (USA/AU)
2012-06-21 Oh My Darling (CAN)

2012-06-01 Bill Toms

(USA)
(the song to that picture is HERE - click to play , right-click to download, enjoy)
2012-05-12 Stacey Earle & Mark Stuart (USA)
2012-05-12 Gem Andrews (UK)
2012-04-22 Todd Thibaud & Sean Staples (USA)
2012-04-22 Noam Vazana (Israel) & Carmen (GER)

2012-03-18 Stacie Collins Band (USA)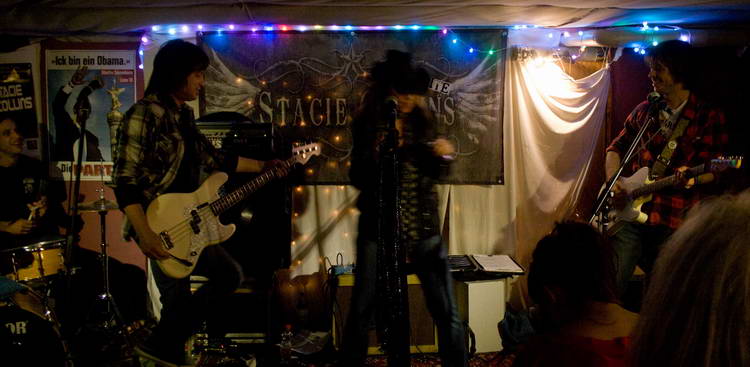 2012-02-19 US RAILS (USA)

2012-02-19 Stephen Simmons (USA)

2

011-12-02 * Ray Bonneville
(USA)
2011-11-18
*

Gustav Haggren (of
Case Conrad)

(SWE)
2011-10-21* Tom Gillam

(TEXAS)
2011-09-30 * Nils Koppruch (GER)
2011-09-03 * Rory Faithfield (AUS/IRL)
2011-06-17 * THE HUSSY HICKS (AUS)
w/guest: Jaimi Faulkner
(click for some mp 3 from that nigh

t
)
2011-04-15 * Jaimi Faulkner (AUS)
2011-03-23 * Terry Lee Hale (USA/FR)
2011-02-27 * Joseph Parsons (USA/GER)
2011-02-06 * Derrin Nauendorf (AUS/UK)
2011-02-06 * Lynne Hanson (CAN)
contact me:
END OF PAGE
visitors so far this year
Gratis Counter
people coming from (since 2015-09-29)